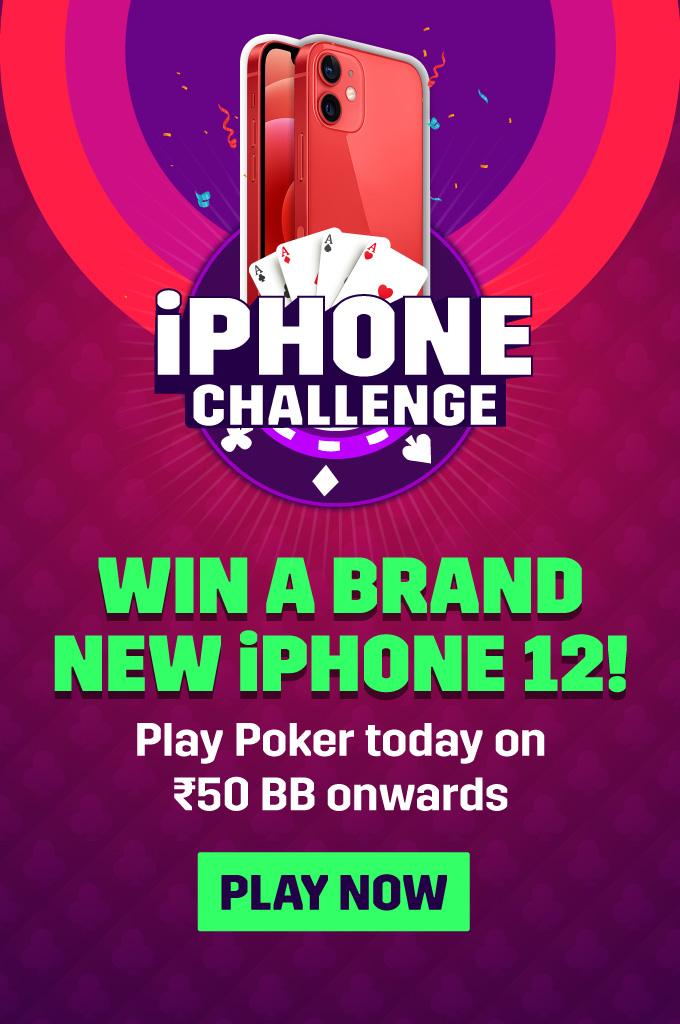 Point Calculation:-
Score maximum points in iPhone Challenge and win an iPhone12.
You can play on 50, 100, 200, 250, 500, 1000 & 2000 Big Blind Tables to be eligible in the campaign.
For every Rs 25 Rake generated, you will make 1 point.
You can check your progress in the leaderboard tab.
Timings of iPhone Challenge:-
Campaign starts everyday at 9pm and will run for 24 Hours.
Please note:
In case of a tie between the users, the user with the highest investment will be considered the winner.
MPL will reach out to the winners within 3 days to collect the address details to deliver the prize. In case, the user is not reachable, the user will have to reach out to the MPL customer care within 30 days to claim the prize.
The rewards will be disbursed within 7 working days and will reach the user's address within 30 – 45 days. The delivery can take longer depending on the accessibility of the location and the lockdown situation.
Results will be announced post checking the fraudulent activity of the user. If any user found fraudulent, he/she will not be considered for the leaderboard, and appropriate action will be taken including permanent blocking of the user account by the MPL team.