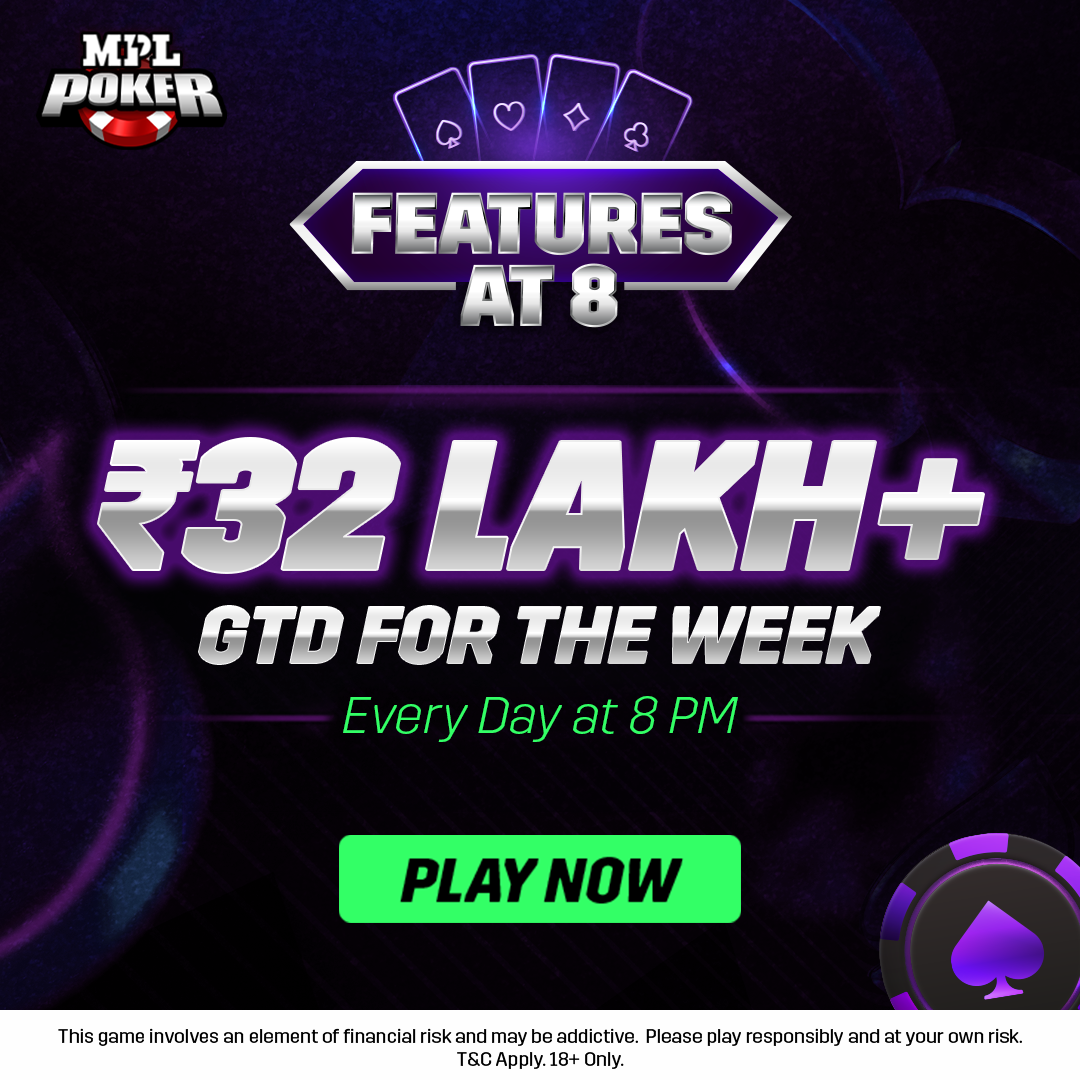 Poker being a game of skill, requires the same amount of efforts & dedication like any other sports. To make all efforts worth your while, MPL Poker presents Features at 8 PM offering a whooping 32.5 Lakh GTD with buy-in starting at just 1299/-. That's not it, you can also enter these tournaments through satellites, starting at just Rs.40.
So what are you waiting for just open your MPL Poker App and start grinding on Features tournaments of MPL Poker and much more …Check out the schedule below –
TERMS & CONDITIONS – Any User Found participating in multi-accounting(Playing with more than one account to artificially increase game count), Softplay( purposely losing/folding to friends to increase game count), Chip Dumping(transferring chips from one account to another) or Collusion(teaming up with another account to get an unfair advantage over other players) or any other unfair means will be disqualified from the tournament and may be permanently blocked from MPL Poker. Notwithstanding anything contained herein, MPL reserves the right to modify conditions applicable to or withdraw the contest at any given Per Point of time without prior notice. MPL's decision regarding the same shall be final. The winners will be eligible to receive cash prizes as per the prize distribution plan, which may be subject to change. The decision of MPL in any dispute regarding winning & disbursement of prizes shall be final and binding.